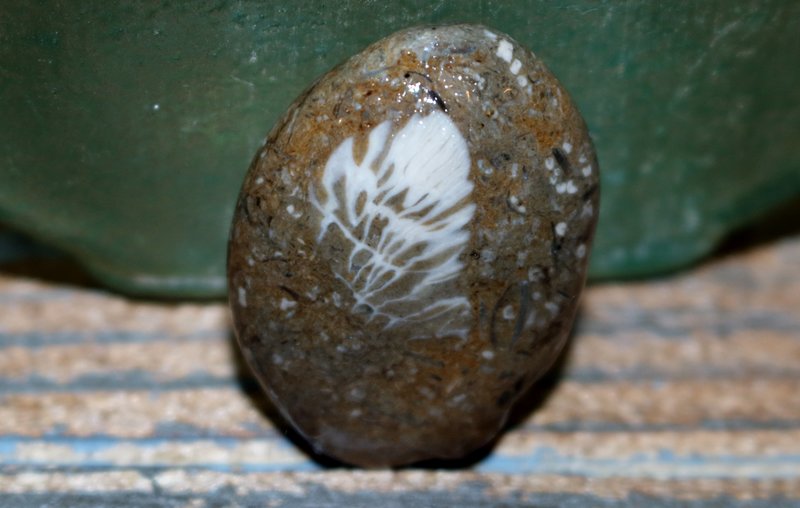 Why "The Fossil Feather?"
During a few trips to my favorite Northern Michigan beach spots in search of the elusive Petoskey Stones, and contemplating a journey into hand-made jewelry, I found the most astonishing stone with a perfect feather imprinted on it. It was a fossilized feather! Petoskey Stones, are in fact, fossils. And, the city of Petoskey was named after an Indian Chief.
Pet-O-Sega, which means "Rays of the Rising Sun" in the Ottawa language, was the birth name given in 1787 to the son of a French fur trader and his Indian wife. Pet-O-Sega grew up in an area northwest of present day Harbor Springs, became a respected landowner and businessman and, like his father, was recognized as an Ottawa Indian Chief. In 1873 the settlement on the Bear River was named Petoskey in his honor.
Finding the Fossil Feather seemed like a sign that I was on the right path in my journey to create and share beautiful, raw Petoskey Stone jewelry! Since finding that Fossil Feather stone, on every "hunting" trip thereafter, I have found some amazing stones with feather designs!